Enter & View Report: Albion Health Centre
On 10th May 2023, we conducted an Enter and View visit to the Albion Health Centre, a GP practice located on Whitechapel Road. Read on to see what we observed at the GP practice and find out more about Enter and View visits.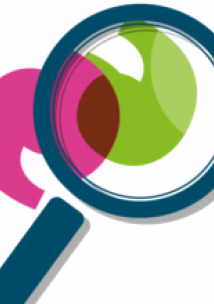 What is Enter and View? 
One of Healthwatch Tower Hamlets' statutory functions is to carry out Enter and View visits to Health and Social care service providers in the borough, under the Health and Social Care Act 2012. 
Enter and View visits can be arranged if people tell us there's a problem with a service but equally, they can also occur when services have a good reputation – so we can learn about what they do well from the perspective of people who experience the service first hand.
During the visit, we observe service delivery and talk with service users, their families, and carers. We also interview management and staff regarding their views of the service provided. The aim is to get an impartial view of how the service is operated and being experienced.
Following the visits, our official 'Enter and View Report', will be shared with the service provider, local commissioners and regulators outlining what has worked well, and give recommendations on what could have worked better. The service provider is legally obliged to respond to the recommendations.
Project Background
The rationale for conducting the Enter and View Visit to Albion Health Centre was based on patient experience data collected from various sources – NHS, Care Opinion, Provider Website and Social-Media.
The main areas of concern were service access, treatment issues and staff attitudes.
Overall, our visit to Albion Health Centre was neutral, with many positive aspects but equally room for improvement across various aspects. Recommendations for improvement were suggested and the practice has taken them on board.
Downloads
Below, you can download the Albion Health Centre Enter and View Report.
If you need these documents in a different format, please email info@healthwatchtowerhamlets.co.uk or call 0800 145 5343.