CIS Report - Community Insights on Disabled People
We conducted a Community Insight System (CIS) research project, analysing the views and experiences of 580 residents in Tower Hamlets who were/are living with a long-term condition/disability.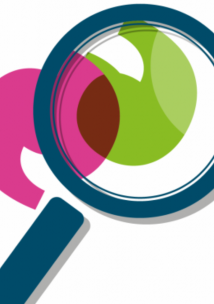 Key Findings
There is no "one size fits all" solution.
Impact of Covid-19:
53% of respondents experienced disruption in their healthcare or social care.
Some

Covid

-19 safety measures can make clinical spaces less accessible to disabled people. For example, the requirement to wear a mask and ring the door before entering can be challenging for people with hearing impairments who need to lip-read.
Most affected by social isolation:
People aged under 25
People of White non-British ethnicities.
Most affected by disruptions in healthcare/ social care:
People living with chronic pain
People from BAME backgrounds
People aged under 65, particularly children aged under 18
People with learning disabilities
Digitally excluded people
People with more severe disabilities (unable to work or leave home)
Accessibility:
32% of all respondents were digitally excluded.
41% of respondents with a sight impairment preferred information that was NOT written.
11% of respondents with a hearing impairment said they found it harder to access the information they needed because the language used was too complicated.
7% of respondents of non-White ethnicities said they would need ro receive information in languages other than English.
30% of neurodivergent respondents said they would like to receive information in plain language, with easy to understand explanations.