Elevated Risk of Measles Outbreaks in London
The UK Health Security Agency (UKHSA) has issued a warning that, while measles cases are low at the national level, there is an elevated risk of outbreaks in London.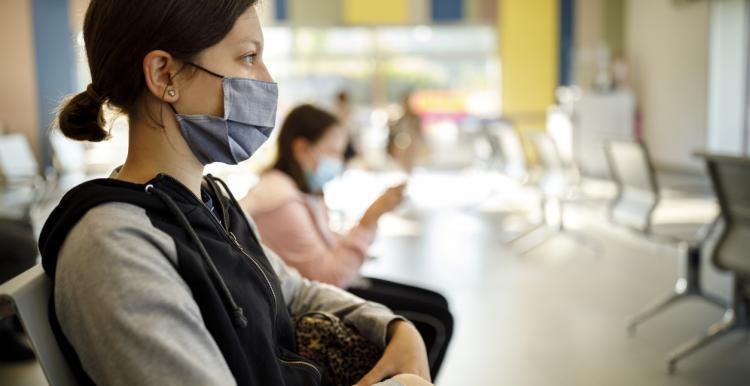 Who's at Risk?
The UKHSA is urging parents to protect their families by ensuring their children are up to date with their vaccinations. While the risk of an epidemic in the UK is low, the London Boroughs could see measles outbreaks with between 40,000 and 160,000 cases according to the government agency. The groups reported to be at the highest risk of infection are unvaccinated children and young people. The rate of the Measles, Mumps, and Rubella (MMR) vaccination in London is 76.4%, which is well below the 95% target set by the World Health Organisation.
What are the Symptoms?
Measles, mumps and rubella are serious diseases, with measles often weakening the immune systems of children and causing even more severe complications in those living with chronic conditions. (WHO)
Symptoms can include:
Fever
Sneezing and coughing

Runny or blocked nose

Red watery eyes

Small white spots inside mouth
These symptoms are followed by a distinctive rash a few days into the infection. Although measles deaths are not common among the population most at risk of an outbreak, it is highly contagious to younger children and the elderly, both of whom have tremendously higher mortality rates from the virus. Even so, viral infections still pose a danger to those in good physical health and their ability to fight off other diseases. More information on measles can be found on the WHO measles fact sheet.
What are the Solutions?
As of March 2023, NHS London has launched a catch-up campaign to encourage unvaccinated and partially vaccinated children ages 1-11 years old to receive their Polio and MMR immunisations. Northeast London has been able to fully implement the campaign by June with a full list of catch-up clinics and dates of operation. For Tower Hamlets residents, children and young people will be notified through their schools that they are due for vaccination. In the case that they miss their session, appointments can be made online or by calling  0208 017 4292.